GAT History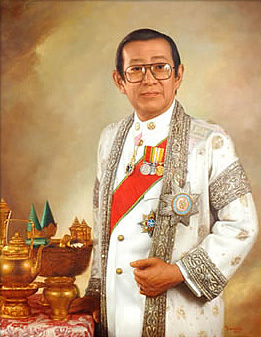 The Gastroenterological Association of Thailand (GAT) was founded by Professor Vikit Viranuvatti on 19 July 1960. With the starting pioneer members of 34, the Association has grown continuously and become one of the prestigious professional association in Thailand and has been well recognized among the global GI societies.
We aim to:
Promoting the advancement of the scientific knowledge in gastroenterology by providing the standard of care for patients, clinical and basic translational research, training program, continuing medical education (CME) and scientific meetings.
Promoting and maintaining the highest ethical standards of medical practice.
Promoting the social responsibility and health education related to gastroenterological and liver diseases in Thailand.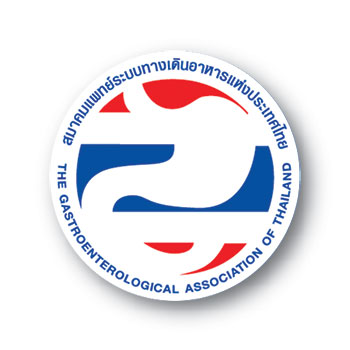 Our Association now has grown with almost 900 active members including gastroenterologists, internists, surgeons, pediatricians, scientists and general practitioners. The GAT provides comprehensive gastroenterological training and funding opportunities for gastrointestinal health and research, and has put emphasis in advance and improving the standard and quality of GI healthcare in Thailand.
The GAT fellowship training program is a highly structured and organized which comprises of at least 10 training centers distributed all over the country. We accept at least 20 trainees each year. The GAT also provides excellent educational programs at least twice a year at our semi- annual and annual scientific meeting with over 350 participants and many other stand-alone conferences. Moreover, GAT has branched out to partner societies including the Thai Association of Gastrointestinal Endoscopy, the Liver Society (Thailand) and Thai Neurogastroenterology and Motility Society who have all hosted many international meetings in gastroenterology and hepatology
Here are some of our major International conferences previously held in Thailand.
1992: GAT hosted the 9th APAGE (Asia Pacific Congress of Gastroenterology) and 6th APCDE (Asia Pacific Congress of Digestive Endoscopy) meeting in Bangkok.
2002: GAT hosted the World Congress of Gastroenterology 2002 with a great success during 24 February - 1 March 2002 at BITEC, Bangkok with over 7,000 participants. This was the first World Congress of Gastroenterology ever held in Asia Pacific region.
2006: GAT Annual Meeting jointly with the 6th Western Pacific Helicobacter Congress 2006 with over 800 participants during 12th – 16th November 2006 at the Plaza Athénée Bangkok.
2012: GAT hosted the APDW2012 in Bangkok ( 5th – 8th December 2012) with over 3,000 participants at QSNCC
2015: Asean Consensus on H.pylori management and International GAT meeting in Bangkok November 21-25. 2015
2016: International APAGE/IBD Forum organized jointly with our mid-year GAT annual meeting in Chiang Mai, August 25-27, 2016
2016: Annual GAT meeting November 28-30, 2016
WEO/PET (train the endoscopic teachers program) November 30 - December 1, 2016 and International workshop in GI motility December 2, 2016